What we learned: BMX Freestyle wrap-up from the Tokyo 2020 Olympics
BMX Freestyle made a spectacular Olympic debut at Tokyo 2020.
Jaw-dropping stunts and incredible agility was on show with two worthy athletes becoming the sport's first Olympic champions.
All the competitors pushed the envelope when it came to orginality and bravery, not least men's bronze medallist Declan Brooks who landed a double backflip having knocked himself out attempting the trick at June's World Championships in Montpellier.
Read on for some of the most memorable moments, a recap of the medal winners, and who to look out for at Paris 2024.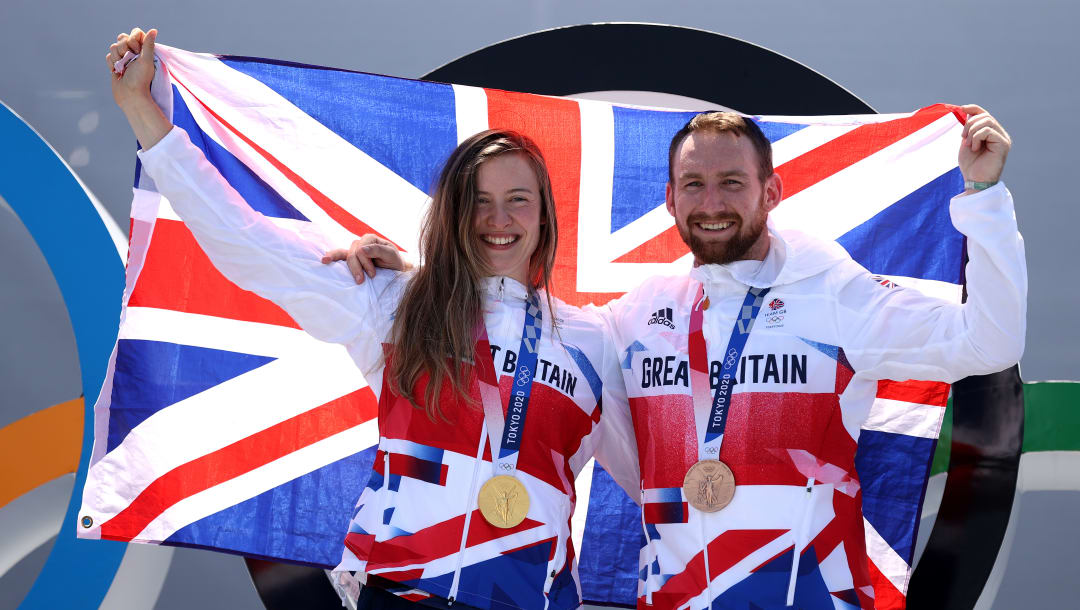 Top 5 BMX Freestyle moments at Tokyo 2020
Here are some of the highlights from the Tokyo 2020 Olympic Games, which took place in 2021.
1: Charlotte Worthington's historic 360 backflip
Britain's World Championship bronze medallist Charlotte Worthington went where no woman has gone before in the Olympic final.
In her first run, she came so close to making a 360-degree twisting backflip on her second trick but just failed to stick the landing.
That gave an indication of what 'Chaz' was capable of with gold there for the taking.
After Hannah Roberts' sparkling first run, all eyes were on Worthington's second run.
And the 25-year-old from Manchester delivered, becoming the first woman to land the 360 backflip in competition.
But she was far from done, finishing with a huge front flip and a flair for a simply phenomenal run on the biggest stage of all.
After what seemed like an age, as the judges assessed her new trick, up came the score of 97.50.
No one could better that, making Charlotte Worthington the first BMX Freestyle champion in Olympic history.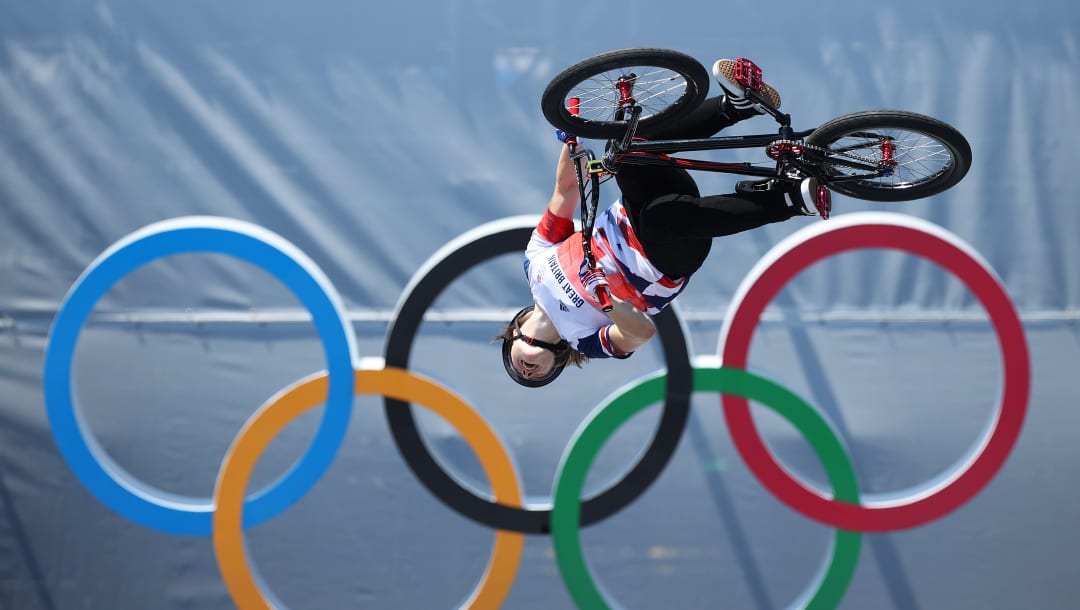 2: Logan Martin rises to occasion
As the two-time world champion and three-time X Games gold medallist, it's fair to say Logan Martin had some pressure on him going into the Olympic Games.
The Australian famously built his own competition-sized BMX park in his backyard in 2019 after his local training complex closed, and this paid huge dividends the following year as he was able to continue training at home when the pandemic struck.
After regaining the world title in Montpellier in June, Martin had work to do after a fine first run from Venezuelan legend Daniel Dhers.
And he produced a wonderful run with triple tail whips in both directions, and a 540-degree flair, all performed with apparent ease.
It may not have had the standout 'wow' moment of the women's competition, but Martin won a high quality showdown to add the Olympic title to his roll of honour.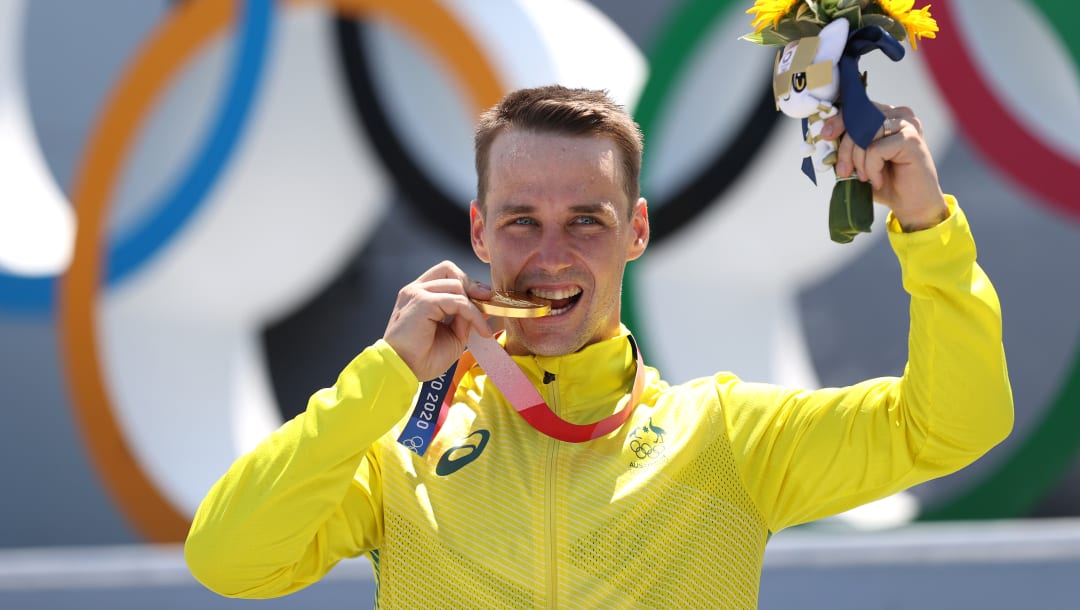 3: Hannah Roberts «stoked» despite coming up just short
USA's three-time world champion Hannah Roberts was the hot favourite for gold in Tokyo.
Then came that very special run from Charlotte Worthington, and Roberts bailed out early on her second run when she almost had a foot down on a double tail whip, knowing the points deduction would leave her out of the running for gold.
Roberts' first run of 96.10 would have been good enough for victory in most competitions, but not in this inaugural Olympic medal contest.
The American was magnanimous in defeat, laughing and joking with Worthington afterwards. And the 20-year-old continues to be a great ambassador for her sport.
She said, «I couldn't be more proud to be here at the first Olympics for our sport. Charlotte put down a phenomenal run, I'm so proud of her, and everybody killed it today… so I'm stoked and honoured to take second.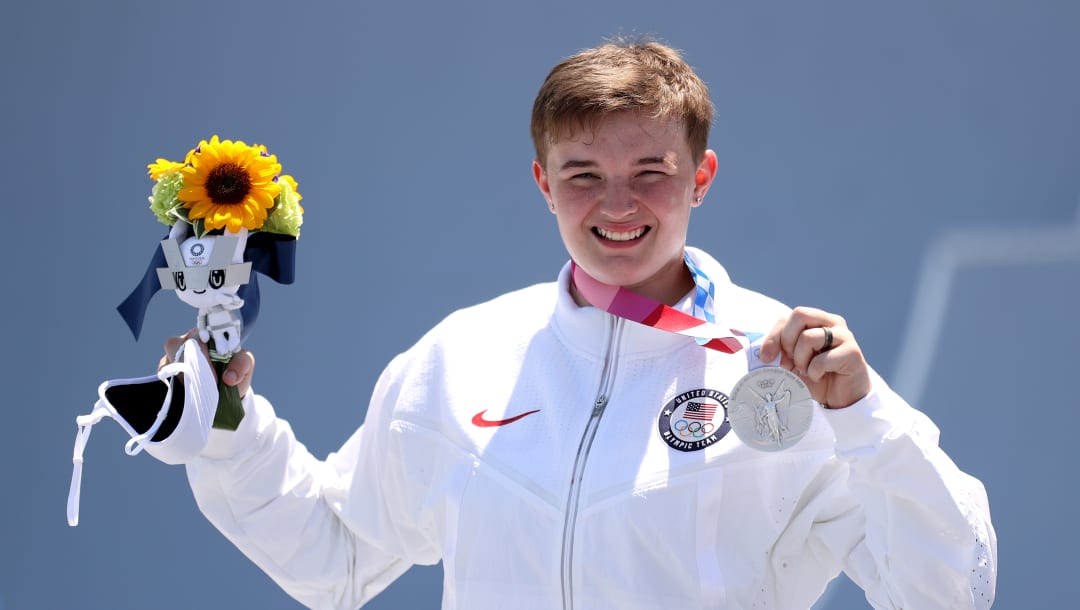 4: Daniel Dhers, BMX Freestyle hero
Daniel Dhers won his first of five X Games gold medals back in 2007 with many of his rivals citing the 36-year-old as their idol.
The Venezuelan is also a pioneer, founding the Daniel Dhers Action Sports Complex in North Carolina – the biggest action sports facility in the world – in 2013.
His first run of 90.10 held the lead until Logan Martin scored 93.30 which would prove good enough for gold. Dhers improved to 92.05 in round two but could not dethrone his main rival for the past seven years.
He was delighted with his performance, saying afterwards, «My feelings are a lot of crazy emotions. I've been competing for a long time. I have podiumed, now with this, in every single type of event I've ever entered so I think it's a great milestone for me.
«I also know how much this means for Venezuela. They love sports so I want to say thank you to them for the support.»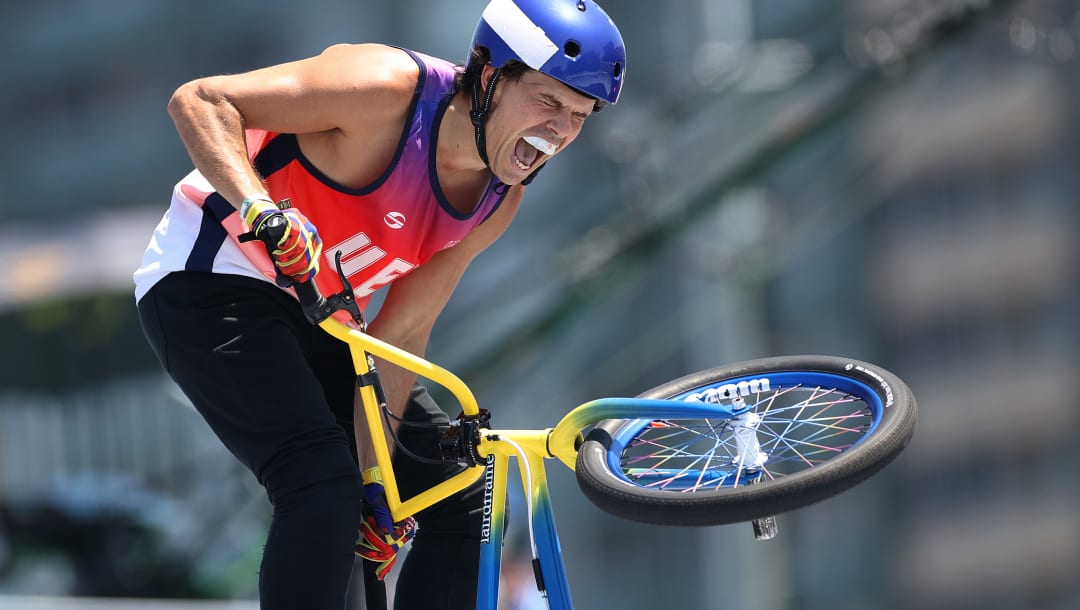 5: Picture perfect Perris
She may have just lost out to Swiss rider Nikita Ducarroz for a medal, but Perris Benegas provided one of the images of Tokyo 2020.
The American rider finished her second run right in front of the middle of the Olympic rings on the course and… well, you can judge for yourself.
BMX Freestyle is here, and it's here to stay!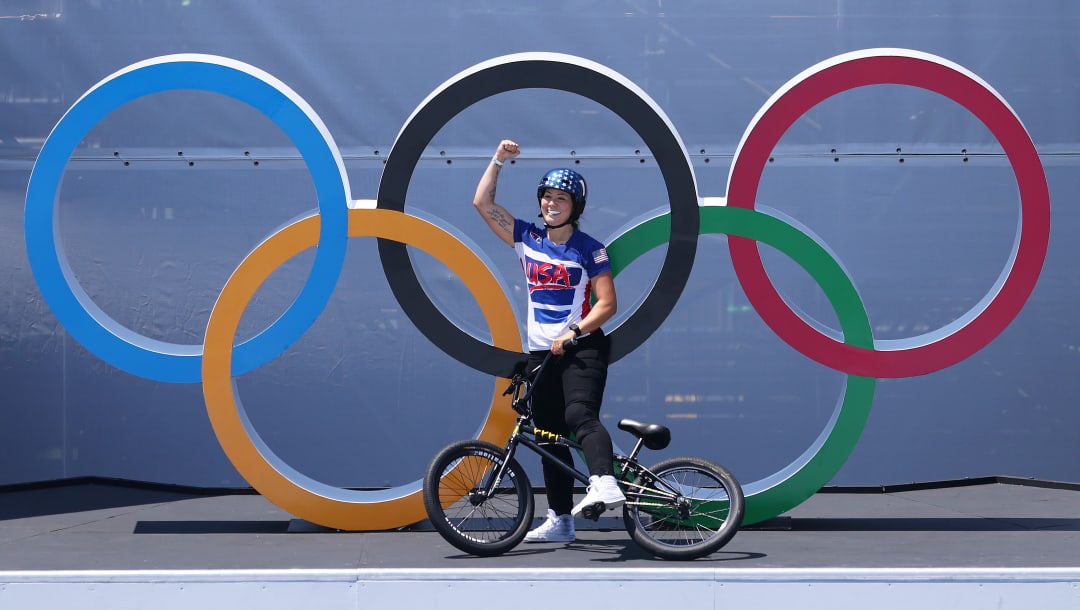 One last look
BMX Freestyle is very much a young person's sport, but it was great to see the veteran Daniel Dhers show he can still produce at the age of 36.
But this may not be the end with Dhers telling La Nacion he is keen to end his illustrious career at Paris 2024 and experience the Olympic Games «with all the public» after spectator restrictions in Tokyo.
At 29, Nick Bruce was the next oldest competitor in BMX Freestyle and the American will surely hope for another chance after injuring his left shoulder in training and having to put down a relatively gentle run (which still included a backflip) in the final, finishing early by flinging his bike forward.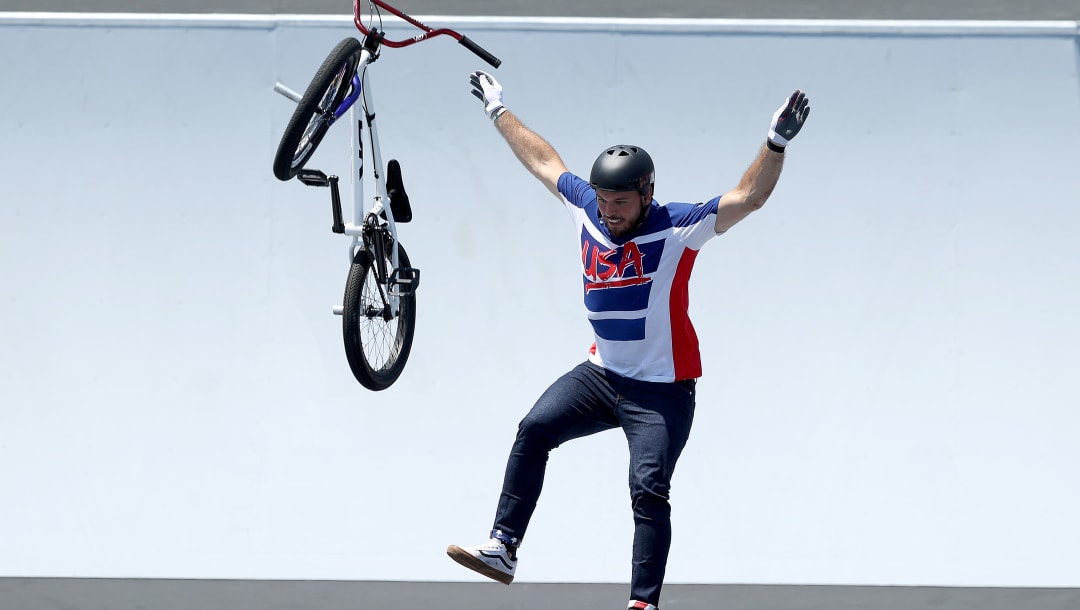 Hello Paris
So many young riders impressed in Tokyo with Japanese teenager NAKAMURA Rim second in the seeding round before taking fifth in the men's final.
And if you're wondering, yes, he is named after a bike part with his father owning a cycle shop.
ROC's Irek Rizaev – who landed the first ever quint tail whip in 2017 – is an established name on the circuit and only 23.
Anthony Jeanjean will be desperate to make a home Olympic Games, and the 23-year-old will try to perfect the double backflip he just failed to land cleanly on his way to seventh in the final.
On the women's side, Hannah Roberts is still only 20 so it would be no surprise to see her and Worthington, 25, do battle again in Paris.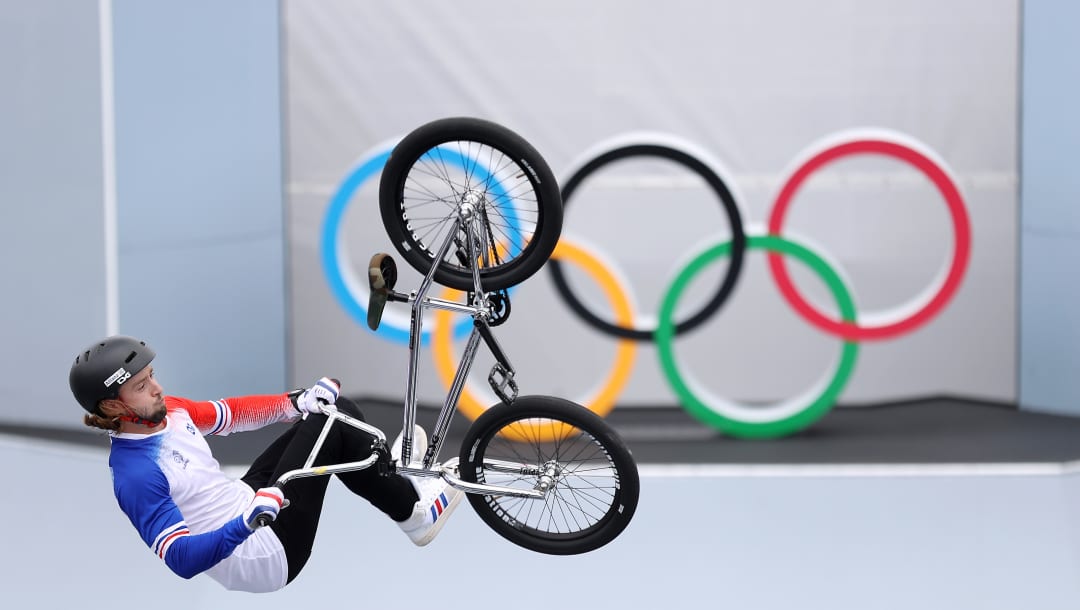 When and where to watch BMX Freestyle replays on Olympics.com
The answer is: olympics.com/tokyo2020-replays
When do the BMX riders compete next?
The pandemic is still taking its toll on the calendar with September's scheduled FISE World Series event in Montpellier cancelled.
Hannah Roberts could be among the stars turning out in the next round of the USA BMX Freestyle Series in Woodward, Pennsylvania from 3-5 September.
The next big competition likely to feature both Olympic gold medallists is the Nitro World Games in Brisbane from 23-24 October with local favourite Logan Martin set to be the star attraction.
Full medals list in BMX Freestyle at Tokyo 2020
Men's BMX Freestyle
Gold – Logan Martin (AUS)
Silver – Daniel Dhers (VEN)
Bronze – Declan Brooks (GBR)
Women's BMX Freestyle
Gold – Charlotte Worthington (GBR)
Silver – Hannah Roberts (USA)
Bronze – Nikita Ducarroz (SUI)
Fuente imagen: olympics.com
https://interdeportes.es/wp-content/uploads/2021/08/vsl7uss4a6yaqi6ivece.jpeg
610
1080
Redacción Interdeportes
https://www.interdeportes.es/wp-content/uploads/2021/01/logo-nuevo-fondo-claro400x111-300x83.png
Redacción Interdeportes
2021-08-14 14:07:24
2021-08-14 14:07:28
JJOO Tokio: What we learned: BMX Freestyle wrap-up from the Tokyo 2020 Olympics – Interdeportes